Take Control Of Your Gaming Experience.
The all-in-one tool for your Steam Deck, PC, ROG Ally, and more. Enjoy and manage your favorite apps, games, mods, retros, and more. Sign up to start the journey.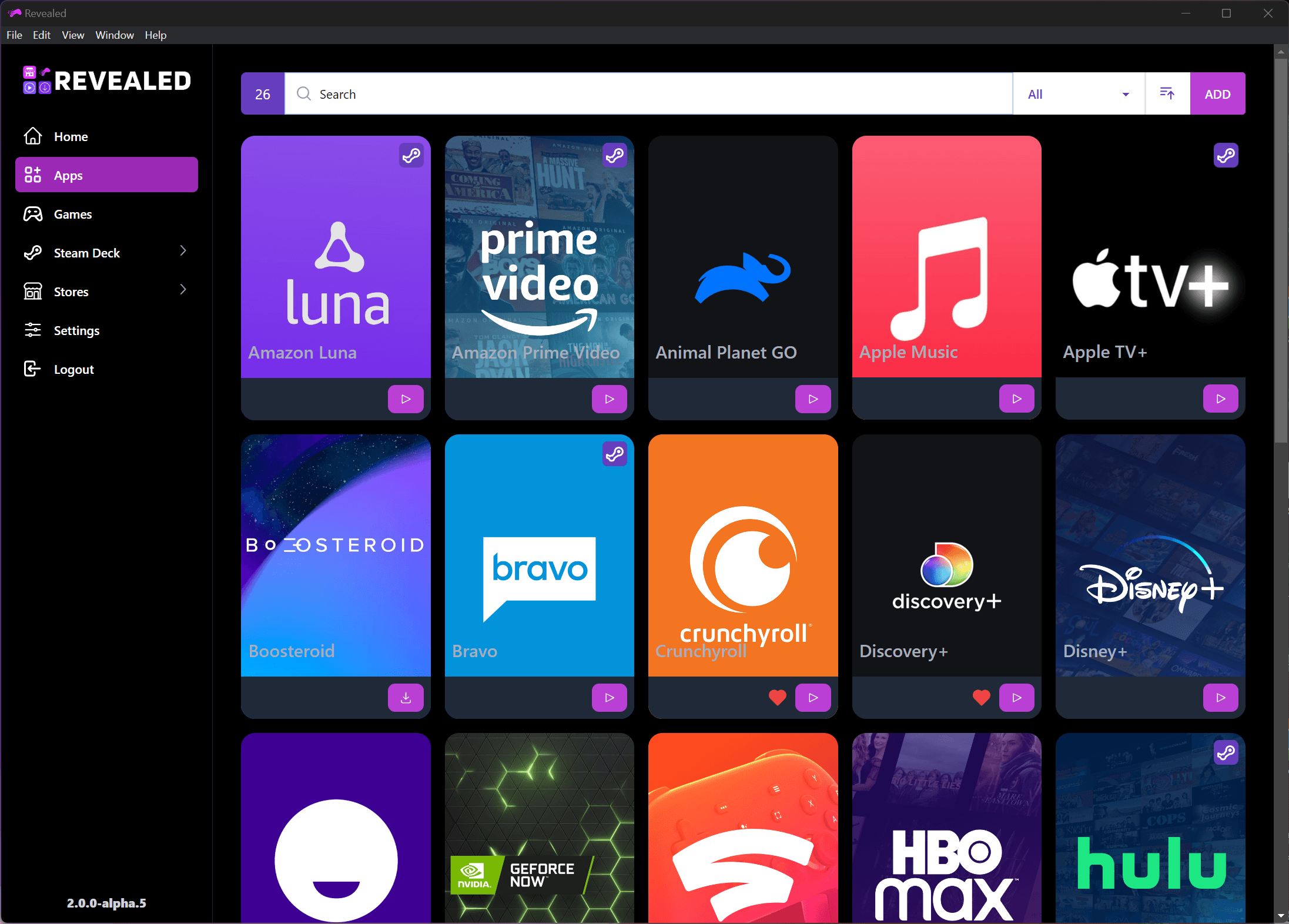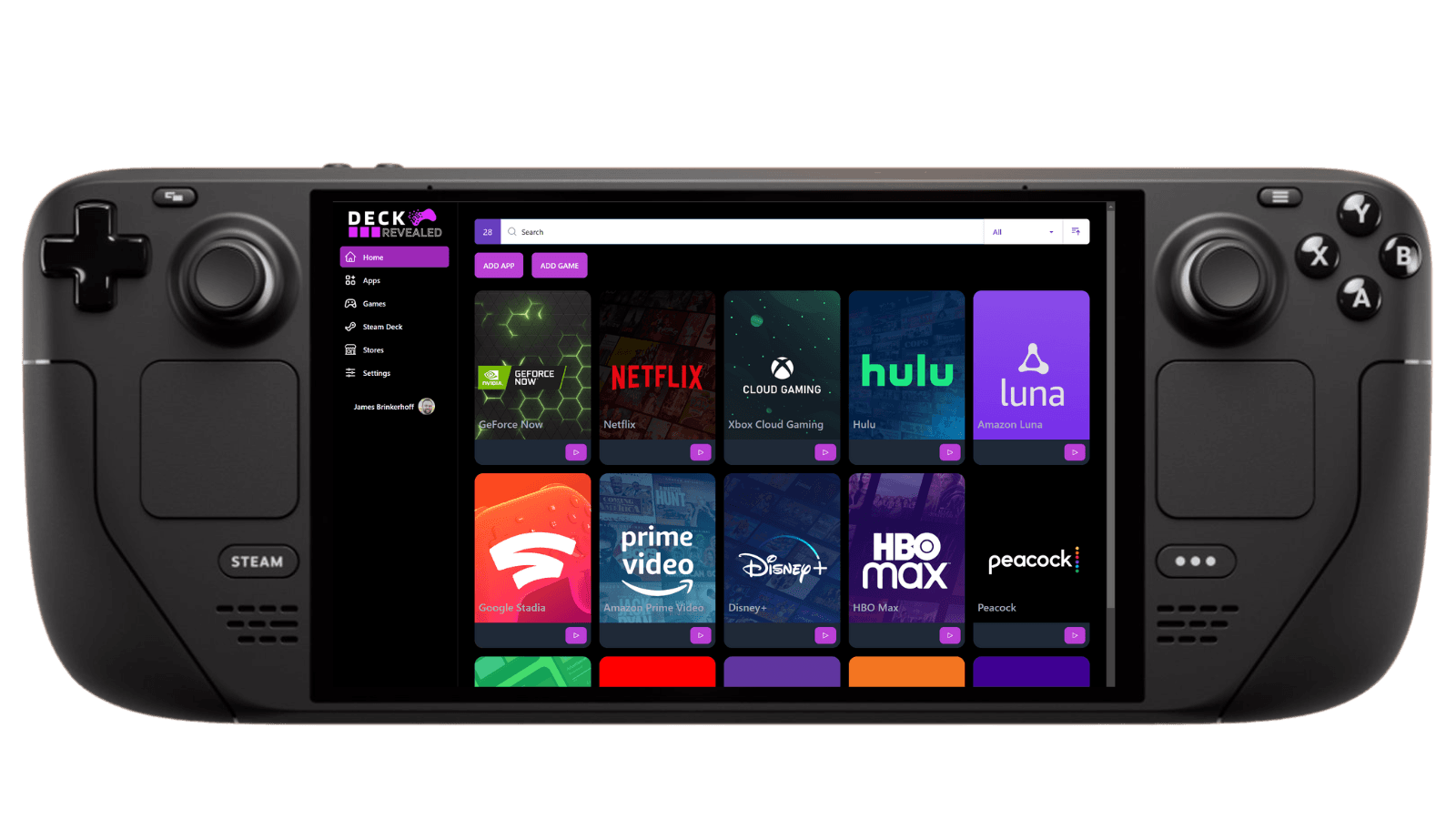 Steam Deck Features
We will support additional devices in the near future, but the Steam Deck will have a place in our hearts with plenty of support.
App Manager

Manage your apps and games with ease. You can even add non-Steam games to your library.

Retro Games (Coming Soon)

Play your favorite retro games with emulators. Backup your save files and restore them later.

Mods (Coming Soon)

Get insider tips on big stock moves and act on them within seconds.

Game Launchers (Coming Soon)

Launch your games from any launcher, including Steam, Epic Games, and more. You can even add non-Steam games to Steam.

Steam Deck Utils (Coming Soon)

Get the most out of your Steam Deck with a list of popular utilities.

Game Mode (Coming Soon)

Improve your Games' performance with our built-in optimizers.
Check it out for free
It only takes 30 seconds to download the app, sign up, and start upgrading your deck.
Don't forget to copy the installer to your Desktop, or it won't work.
Start Free. Upgrade Anytime.
You will find joy at any level, but the Pro Plus options give you everything.
Frequently asked questions
If you have anything else you want to ask, reach out to us.
How do I install the app?

Download the app's installer (DeckRevealed.desktop) to your desktop and double-click the desktop installer, and it will start the process, which will take about 30 seconds to finish. If it is successful, the app will auto-launch.

How do I enable paid account support?

Create your Deck Revealed app account with the same email you chose to signup for one of our supported memberships. Linking an additional email will be kept in the near future.

Why can't I login to the Deck Revealed app?

You could either already have an account or need to create a new account. If you have an account already, and it won't let you reset the password or login, then you will need to email us at support@deckrevealed.com to remove the account so you can create a new one. If you created an account on Patreon or deckrevealed.com, we do not automatically create an account for you, and you will have to create an account by signing up with, preferably, the email you used on the other service. We plan to improve this process in the future.

Is Deck Revealed open-source?

The app is not open-source at this time. We do plan on making it, or most of it, open-source in the future.